In a project to periodically write data to an on-board flash memory, I used System_ON_Sleep to reduce the standby current to 1/60th of its default value.
As a practical example, described here is that XIAO wakes up from System_ON_Sleep every hour and records temperature, humidity, and barometric pressure data measured by the BME280 into 2MB of > on-board flash memory.Measures to reduce current consumption include…
nRF52840: REG 1 in DC/DC mode, System_ON_Sleep mode, and wake-up with RTC interrupt
On-board flash memory: Deep Power-down mode
BME280: Forced mode (sleep until triggered)
The result was a 1/60 reduction in standby current from 6.65mA to 110uA and a voltage drop of 110mV on a 220mAh battery for a week. During the week-long test, the hourly weather data measured by the BME280 was recorded without any problems. It is possible to use it for a system that can record weather data for a month.
The sketches used in the experiment can be found here.
XIAO_LightSleep_Flash.zip (73.1 KB)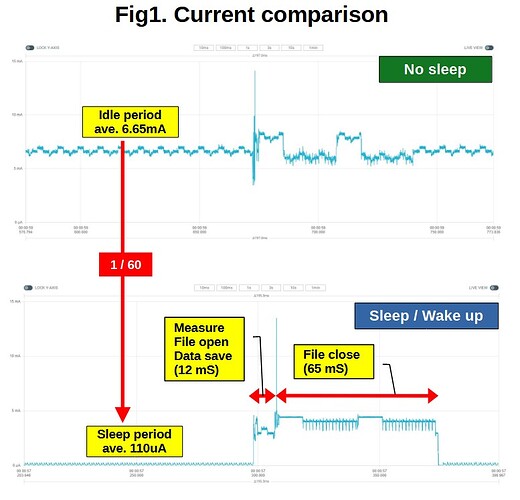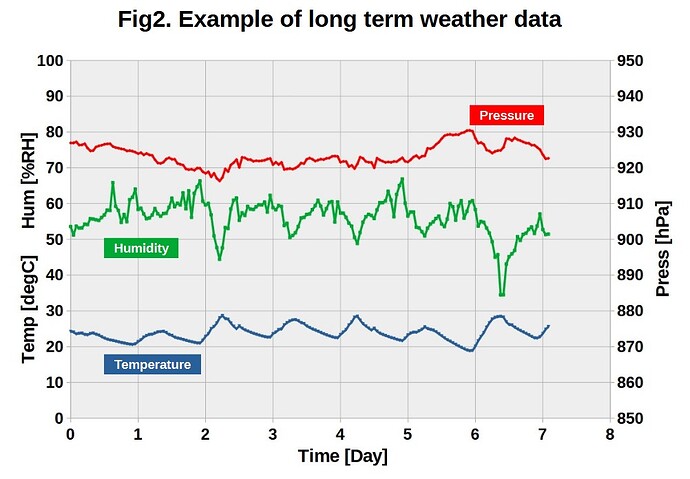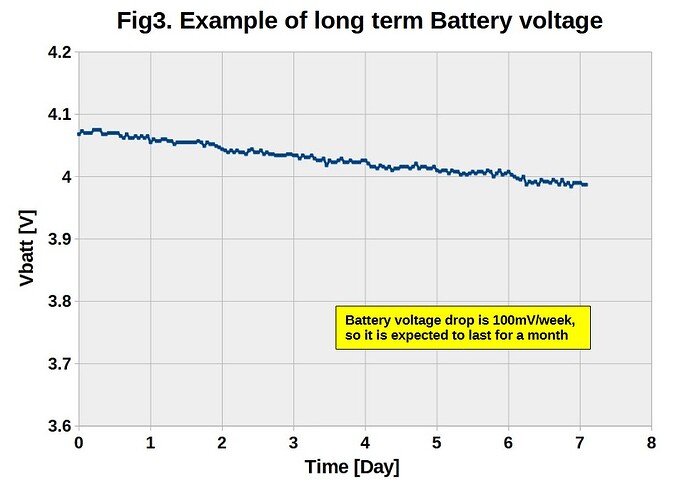 The following link and libraries made it easy to write sketches. Thanks.
'Files · master · arduino / seeed_xiao_nrf52840 / flash_speedtest · GitLab'
Adafruit SPIFlash 4.1.1 by Adafruit
SparkFun BME280 2.0.9 by SparkFun Electronics
The following link may be helpful for current reduction when sending measured data via BLE.
'System_ON_Sleep of XIAO BLE'