This is a Very Nice board (maybe)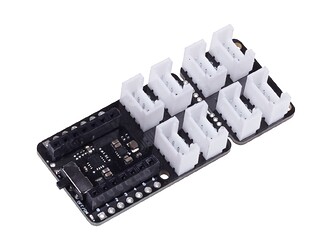 and I recommend anyone planning on getting started use this.
(or if you want the other AWESOME expansion board with display)
Expansion Board Base for XIAO
That being said.
To whom it may concern,
The link for documentation is broken in the WIKI? Can someone fix that and provide me the Proper documentation link and/or schematic, etc.
I need to know 2 things:
What is the part no. for the SOIC SPI FLASH chip on the Bottom. Please provide ALL pertinent information for implementing this feature.
is it possible to read the battery level of the, "on-board battery management chip and battery bonding pad, you could easily power your Seeed Studio XIAO with lithium 3.7V battery and recharge it, making your projects, especially wearables ones, more flexible and in portable"
I look forward to your replies and wait with baited breath to explore the product and claims, Gladly providing my test results to the forum.
GL

PJ