Hi, 3D model attached in ESP32C3 wiki it does not seem compatible
I did this a while back should still fit. up on thingiverse link in the description of video
Check this one out here: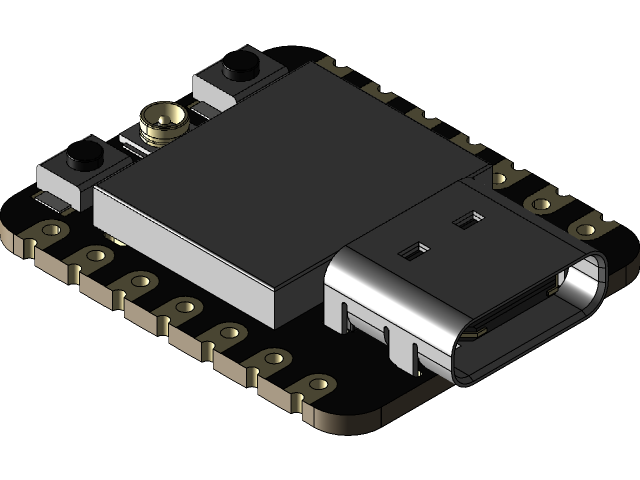 It should be fairly accurate. I spent an hour drawing it from scratch with all the measurements I could find online. Please also let me know if there are any discrepancies.
Nice work, Sweet will go good with these…
However I don't have GrabCad? any other place?
GL

GrabCad let's you log in with any Google Account.
I only uploaded it here for now. I might add it to thingyverse in the upcoming days.
AOK, I'll get it there… wow nice attention to detail, Maurice_Pannard, Chamfered edge


You ever try FreeCad ?
GL

I tried to get it as accurate as possible in the given time I had to do it


I never used FreeCad. I use Fusion360. Why do you ask?
Hello,Can you describe where the 3D model in the wiki is not accurate enough?
This is great! Can I put it on our wiki?
Thank you! Sure thing! I would appreciate any feedback as some of the measurements might be slightly off. But I can always update it.
The height of the SoC might be off as I did not find any reference online.
The u.fl connector is just a .step file I found online. Again, I did not find any part number online to double-check if it was the right size. The same goes for the USB-C connector but at least it fits the through holes pretty well. Other than that measurements and positioning of the parts should be reasonably accurate as I used the .dxf from the documentation of Seeed.
Thanks a lot , I will see if I can find more detailed information on their dimensions.
Highly appreciated! The information I'd mainly need is the dimension of the metal shield which covers most components.
Inspired by About Me – Renzo Mischianti

GL

Thanks a lot! I changed it and updated the .step on grabcad.com.
One day I might add all components which are sitting underneath the shield.
I have the XIAO ESP32C3 with antenna and also the 24GHz mmWave Human Static
Presence Module Lite.
Has anyone developed a case for this, and if so where might I be able to download it.
Thanks
Hi Carltonb,
The pink Xiao case is posted on the site wiki for tensor flow ? it's the one in yellow above, with a little more chair time the model could fit the battery and with a tiny stretch the antenna too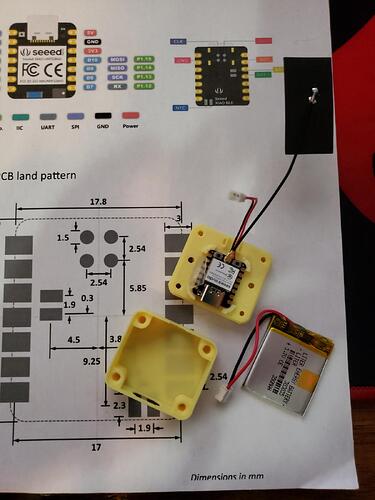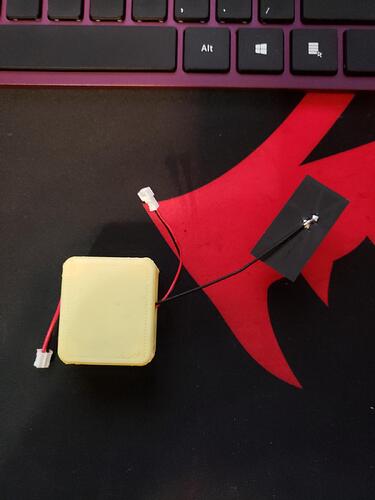 HTH
GL

Thank you.
I did print these and they are fine, if they were modified it would be better.
Just thought there might already be something out there.
Time to fire up the cad program and get designing.