I have reComputer Jetson 20-1-h2 and I wanted to use SPI on the 40 pin. If anyone could advise where I could be wrong or have successfully installed right library to access SPI on 40 pin.
I have installed a NVMe SSD and flashed Jetpack 5 to the SSD using the Nvidia's SDKmanger tool and included all developer tools. I have also tried flashing Jetpacl 4.6 but I get the same problem with the device tree not being setup to use the 40 pin header.
If I try to use the official Jestson.GPIO library that comes installed with Jetpack OS found here GitHub - NVIDIA/jetson-gpio: A Python library that enables the use of Jetson's GPIOs then I get the following warnings
WARNING: Carrier board is not from a Jetson Developer Kit.
WARNNIG: Jetson.GPIO library has not been verified with this carrier board,
WARNING: and in fact is unlikely to work correctly.
When I put my scope on the pins they are low until I try to operate the pin with Jetson.GPIO then I get a 50Hz sinewave between 1.2v and 2v on the pin see below a screen grab from the scope.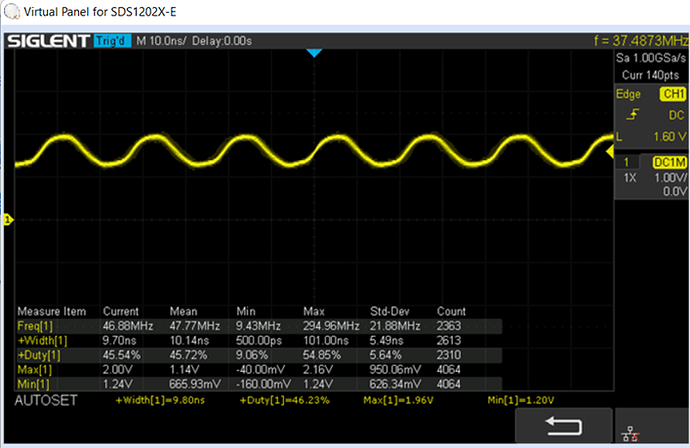 If I try to use the Jetson-io tool to setup to use the SPI on the 40 pin header after saving and rebooting ls /dev/spi* results in no file found so I am unable to use the SPI.
One thing that does work is if I install the Adafruit busio library then I can use the I2C on the 40 pin header. It does give me the same warning as above but it still works.