Hi ,
I just bought grove indoor environment kit for intel edison
followed the instructions mentioned in manual to connect the sensors .
I see wrong values reported . Attached screen shot from the demo sketch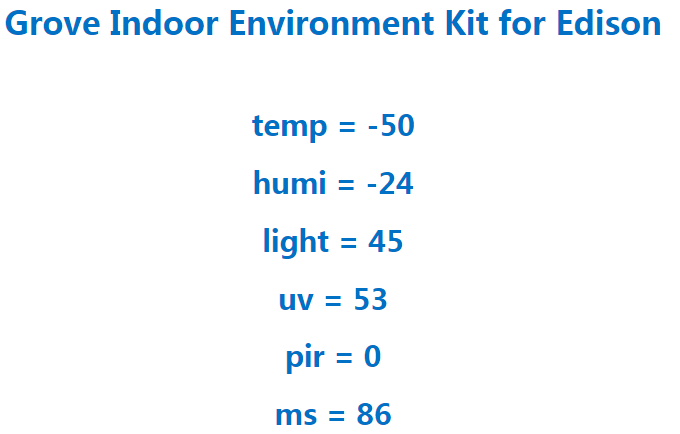 Could you see what is is that I am doing wrong
All the grove modules are plug and and play right ?
I am using intel edison booted from an sdcard .