HI Seeed Studio Team,
Thank you for your support.
The customer has question for USB-CAN ANALYZER 114991193.
He did self check for 114991193 reading datasheet.
At First, He set the speed to 115200bps for COM.
Then tested.
Datasheet described "Send" and "Receive" will return.
But he said only "Send" was returned. But not Receive.
He send the screen shot movie below.
USBCAN V8.00 2023-05-15 12-25-27.mp4 | 動画ファイル (firestorage.jp)
The customer asking,
Is it defective or he needs to do something(change the setting or etc.)
Can you give us some advice?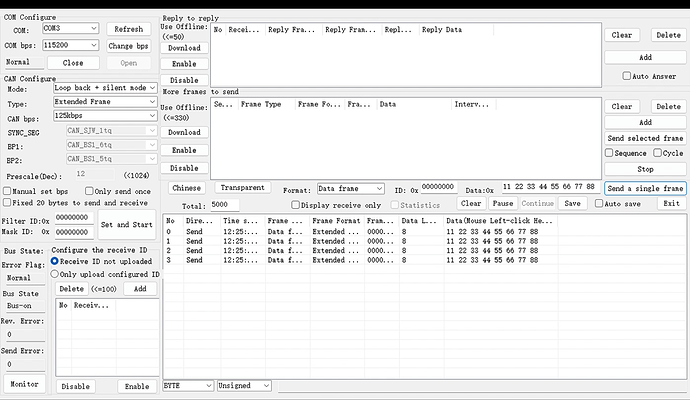 Thank you so much.
Kind Regards,
Takashi
T4562419