I am trying to run an example code given here.
My goal is to be able to send simple message over NFC.
I have NFC antenna attached to XIAO nRF52840 Sense board. I followed the instructions here on how to load the libraries. However, the NFC.h file not found.
Here showing that libraries were installed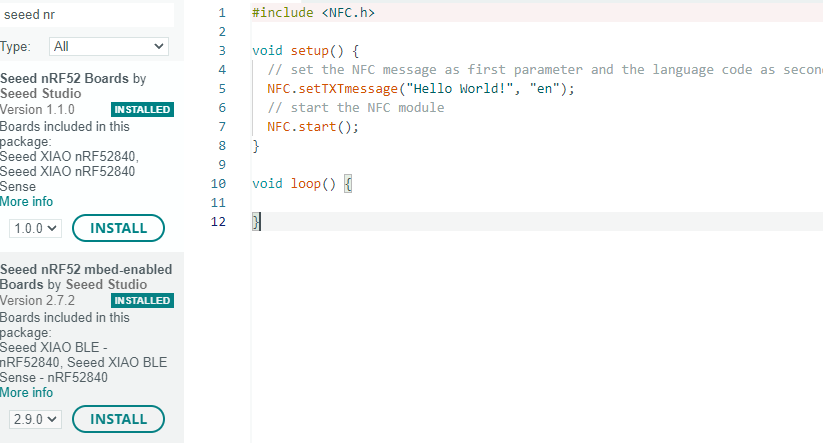 Any ideas on what can cause this error and how to solve it?
Thanks!