Hello, my hotspot synced up on the Aug. 6.
It has a wallet (owner) associated with it already! 13acw…uKp6c is NOT may wallet.
Please help, this cost a lot of money and I am not rich! I cannot mine helium my account.
I would like to request a replacement sensecapM1. Please Help.
Order #4000073283
Serial #110991626213102005
Kevin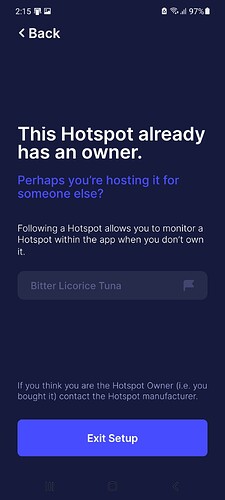 !