Hi,
I can blink led in my wio terminal. But I need LVGL Example named benchmark and lv_test_stree.ino
But I still haven't been successful even by what is mentioned on the site below:
Note
The current port of the FPS under benchmark demo is not displaying properly, please stay tune to more updates.
I know about 320*240 spi serial tft, correct? What else do I have to learn? Would you have a very simple and functional example code?
My issue LOG:
My issue screen: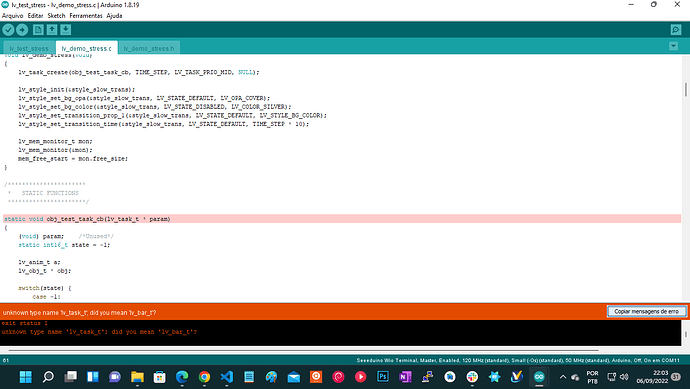 Note:
I try too LVGL_Arduino.ino But I was not successful. Tks