Dear. Seeed studio
I bought your reComputer J2021 board from your website and I'm attaching the invoice letter as below.
Seeed order No. 4000150976
It's not working and I can smell the burnt smell on the board.
We've used your 12v adapter as you shipped it together. When I connect it to the board it starts to make a smoky smell and doesn't work at all.
As you can see from the picture there are some shiny parts on the back of the board.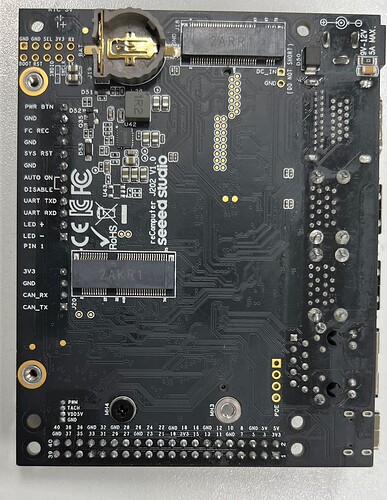 I would like to get a new product in better condition. Thank you