Here is my environment sensor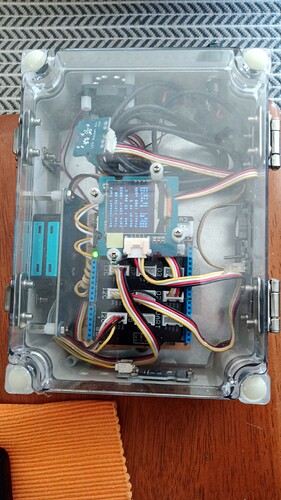 You can see I have the oled display v1.2 installed on the lid of the enclosure.
It looks tiny and the text is small, hard to read.
It would be great if Seeed could develop an oled Grove module that has a 4x larger display.
Also good if the grove connector was mounted beneath the PCB.