Hi.
As the title says, I'm trying to install Jetpack 5.0.2 on my AGX Xavier H01 kit following the guidelines phere and using the packages provided by Seeed Studio.
The flashing went well without any problem. But when the board reset, it got stuck here.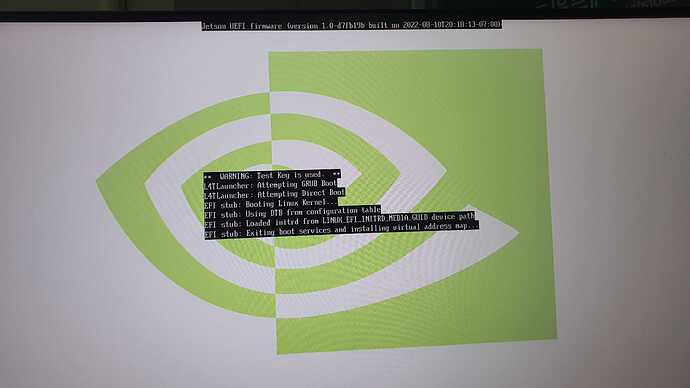 .
The two other symptoms are:
There is a NVME ssd installed, and if I removed it, everything worked fine. But whenever I put it in, the problem resurfaced.
If I used JP 4.6.1 instead, then there is no problem, even if the SSD is there.
I would really appreciate it if someone could tell me what the problem is.
Thanks in advance.