I have the Quectel EMO6-A LTE Modem installed in an Odyssey Blue X86J4125 as documented here.
The modem has three antenna connectors:
Main
Rx-diversity
GNSS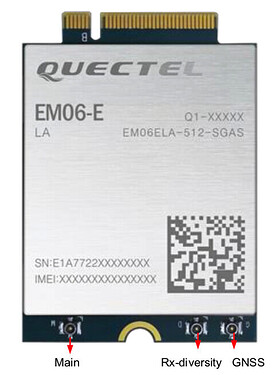 Question 1
I've got a 10cm antenna installed on Main and the modem is working. My first question is, are there advantages to installing antennas for the Rx-diversity and GNSS connectors? The application is for installation in a Class B campervan traveling throughout North America.
Question 2
What are these antenna connectors called? The hardware design documentation lists a multitude of specifications but does not specifically say what type they are. Is it a Hirose U.FL connector?