Hi, community!

Haven't shared your SenseCAP setups yet? Now it's time to do it.
We've launched a Show off Your SenseCAP Hotspot Setups giveaway on Twitter, where you can join to win SenseCAP & Helium Collab T-shirts and $100 coupon for your future shopping!

3 winners with the most likes will be picked on July 22.
Enter here: https://twitter.com/sensecapmx/status/1547642082960998400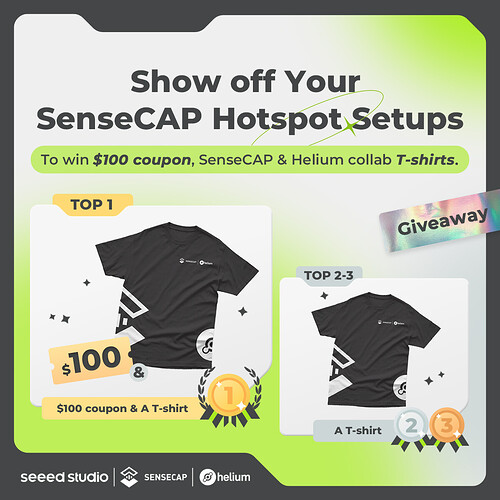 Don't know what to share? Take this as an example: