When I flash the Wio with the .uf2 file the Wio terminal turns on and runs the last ArduPy program I installed. Is this correct? Shouldn't it do a clean install of ArduPy and be blank? Or does the Wio retain the ArduPy boot program. I'm not sure if this somehow relates to the problem.
Anyway, after a little while the Windows 10 OS gives me the error message, "The last USB device you connected to this computer malfunctioned, and Windows does not recognize it." and the Wio becomes inaccessible in Windows.
If I reset it back to Arduino mode it is recognised and works again.
The USB cable seems fine because it works correctly when in Arduino mode
I've tried attaching it to another laptop and the problem persists.
See Windows Device Manager image. The Arrow points to the message that appears and disappears depending whether the Wio is connected. The error inside the red square seems to be permanent and unrelated or at least doesn't effect the Wio when in Arduino mode.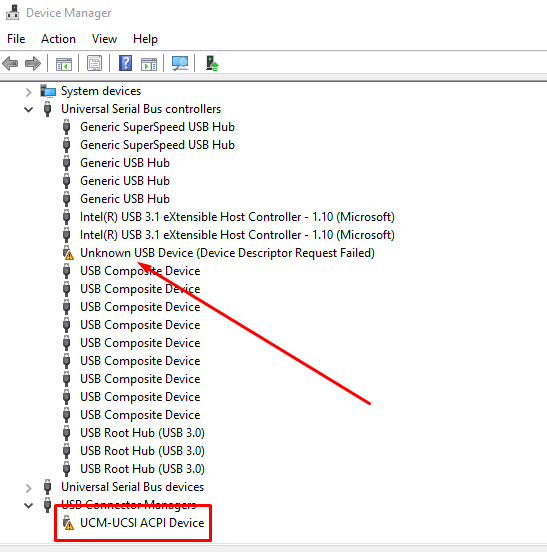 Any suggestions?