The XIAO works only when connected to the COMPUTER's USB mother port(It can send TX data in UART…).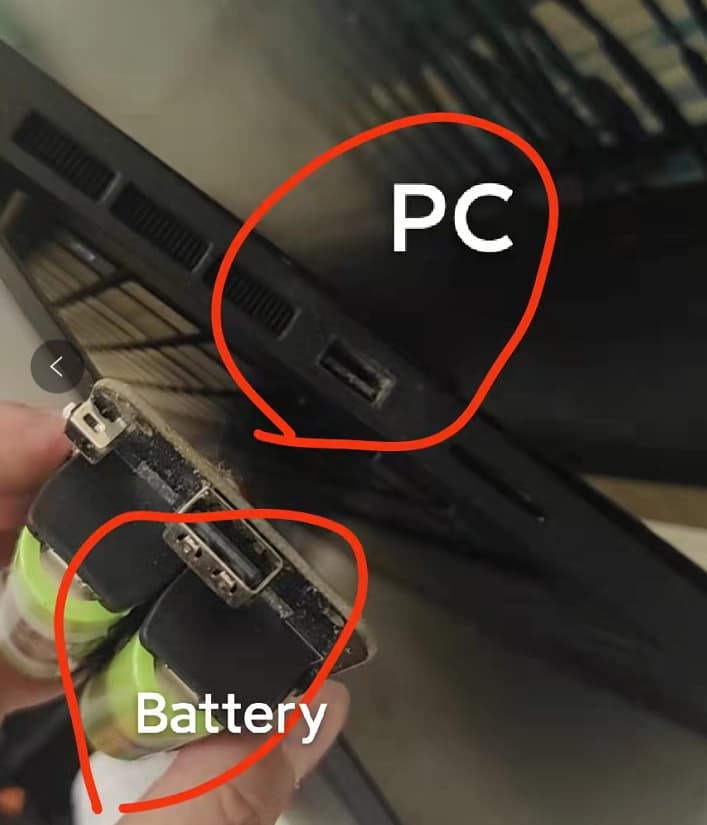 After used DMM, the USB port of the PC is 5.17 voltage, and the USB port of the battery is 5.13 voltage.
Both provide more than 20mA of current, so why doesn't the XIAO work in the battery module(Led can work, but cannot use UART to send data)?