DSO nano v.2 firmware 3.33 BenF, 300Hz sine measured but Vrms not displayed "xx". Why?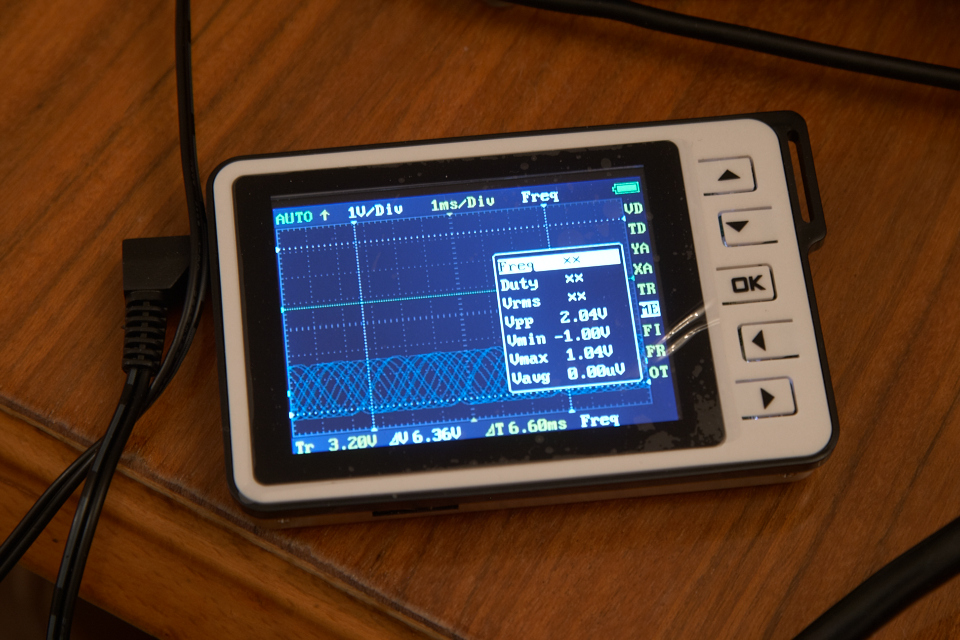 Long exposure time makes sine blurred. After update to 3.62 no change, Vrms is not shown.
You need a valid trigger before AC measurements can be calculated. Lower your trigger level to somewhere between Vpp min/max and Vrms will show up.
Thanks BenF. How can I get access to the BMP files? When I put in SD (4GB) card then my DSO won't work.