UF0 can work with seeed Grove - Starter Kit for Arduino.
I will introduce that how the two guys work together.
Giving a glance picture.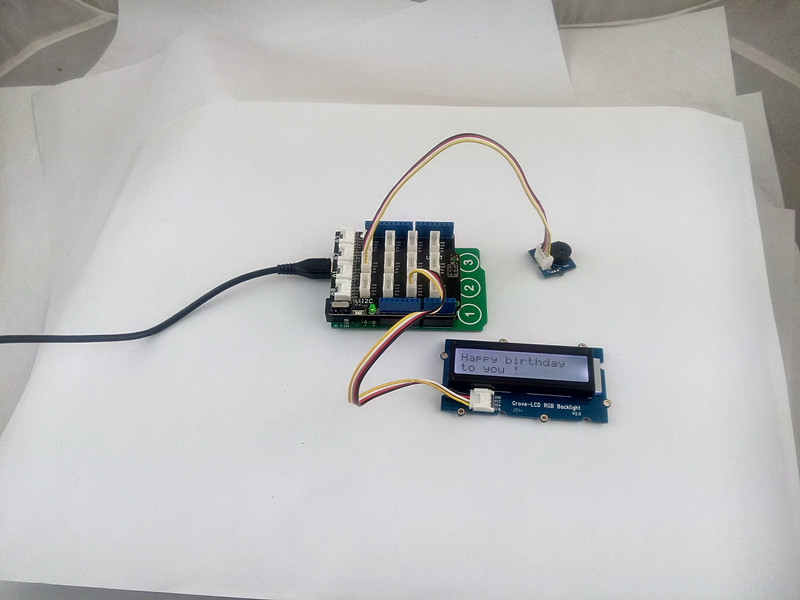 You can find those in the picture which UF0,Base Shield,Buzzer,LCD RGB Backlight. We use those components to build a simple music player. You can use the touch keys to contorl the player. More detail will coming in.
In order to run the Grove Starter kit on the UF0, you just do this, as below:
1.mounting the Base Shield on the UF0.
2.mounting the grove modules on the Base Shield.
3.power on by usb interface(5v input) or DC jack.(7-24v input)
4.loading the DEMO to UF0.
5.DEMO will start work.
Just so easy.
We will write more DEMOs base on Grove Starter kit, pls keep an eye.