How can I test Grove LoRa 433 Module it appears to be DOA

…/alex
Hi Alex,



Please post the picture about your current setup and which code do you use. So we can debug the issue. thanks.
Code is either rf95_client or rf95_server from example library <LINK_TEXT text="https://github.com/Seeed-Studio/Grove_L … MHz_RF.git">https://github.com/Seeed-Studio/Grove_LoRa_433MHz_and_915MHz_RF.git</LINK_TEXT>



note that slightly confusingly this installs as name=Grove - LoRa Radio 433MHz 868MHz based on the library properties.



RF95 server test.

init failed





0⸮ZRF95 client test.

init failed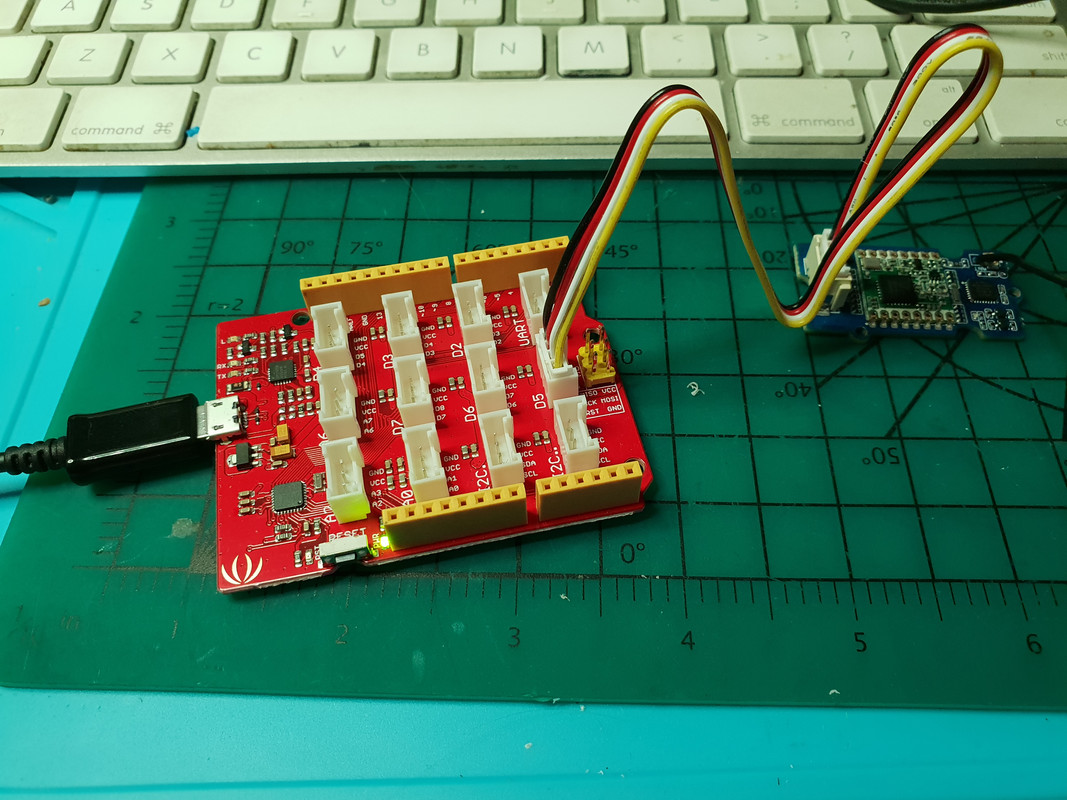 I tried to repeat your experiment but I didn't encounter any problems.



Make sure that there are no problems with your wires and that there is no modification with your library file. I guess you can delete the library and try again.



Good luck.




Success… thank you…



I did a clean Arduino IDE install plus your library and success. both client and server.

Investigated old build and I had the library modules from Radiohead 1.89 in the path.

Haven't worked out where the problem arose, but this seems to be the area.



I will continue with the clean build and then investigate the radiohead path.

Thanks again.