Hello!
I'm trying to connect several sensors to wio terminal.
I tried to use 8 channel I2C multichannel hub but it's not working so now I'm trying to check the 8 channel I2C multichannel hub.
I connect one senor (BME680) which is connected to the 8channel hub and connect 8channel hub to wio terminal.
( Wio terminal - 8channel i2c hub - BME680 (i2c0) )
I added the library and run the example, but there's an error as below.
'TCA9548A' is not a template.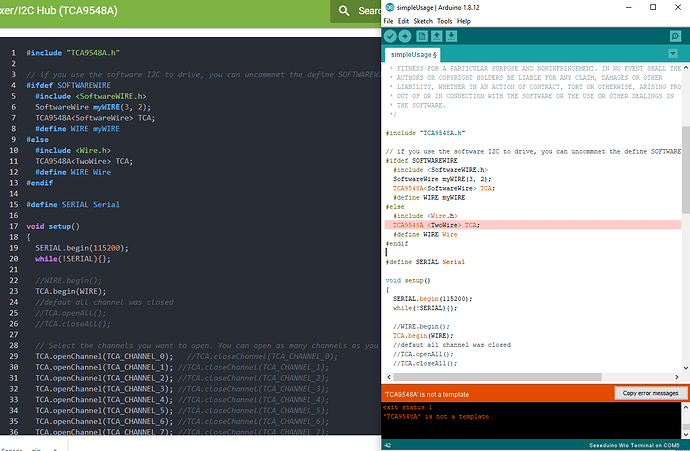 Please share you advices.
Thanks a lot in advance!