Hi,
im trying to make 4 LEDs turn on with my TFT touchscreen shield…
i have an arduino MEGA 2560 R3, and the touchscreen shield i have is from Seeedstudio: TFT 2.8" touchscreen sheild V1 (RED).
so far this is all i have, i just need to write the code to turn on the LEDs when i press each square, and this is where i need help.
i dont know how to do that, any of you guys can just help me making one square to work. after that ill just take a look at it and then i can make the other 3 to work.
this is the code i have:
libraries.rar (385 KB)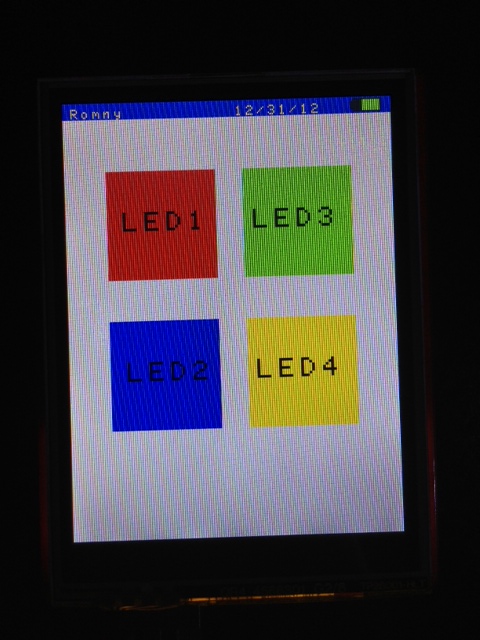 4 LEDs_Code.rar (633 Bytes)