I'm trying to make a test bench of a couple Seeeduino LoRaWAN boards (w/o GPS), and I have come across the following issue:
Once in a while, a board is unable to boot. It is visible by the 'L' LED rapidly flashing. Looking at the schematics, this is actually wired to the STM32L 'SCK' pin, which is in the RisingHF chip.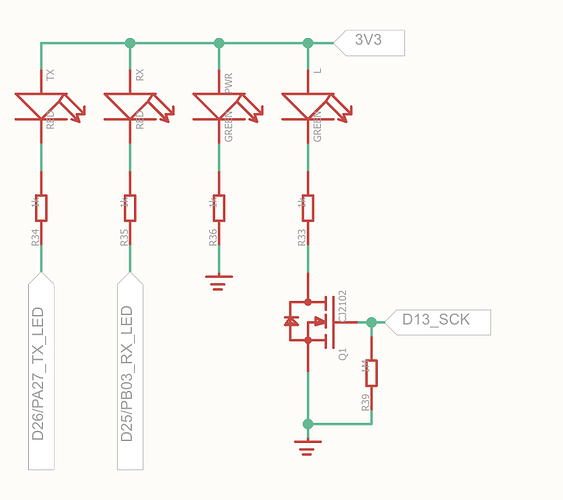 I'm not sure what the bootloader has to do with this, but it might be the reason for it not booting.
The chip is currently running 3.3.1 firmware.
Pressing the reset button once or twice makes it sometime get 'alive' and I'll be able to flash it.
When the device is in this broken state, it does actually enumerate as a USB device. However, you are unable to put it in bootloader mode through the ard-reset-arduino with the --zero flag, like the Arduino IDE does.