Hello,
Whenever I measure the value of the air quality sensor I get a very fuzzy reading after some initial time, see attached image: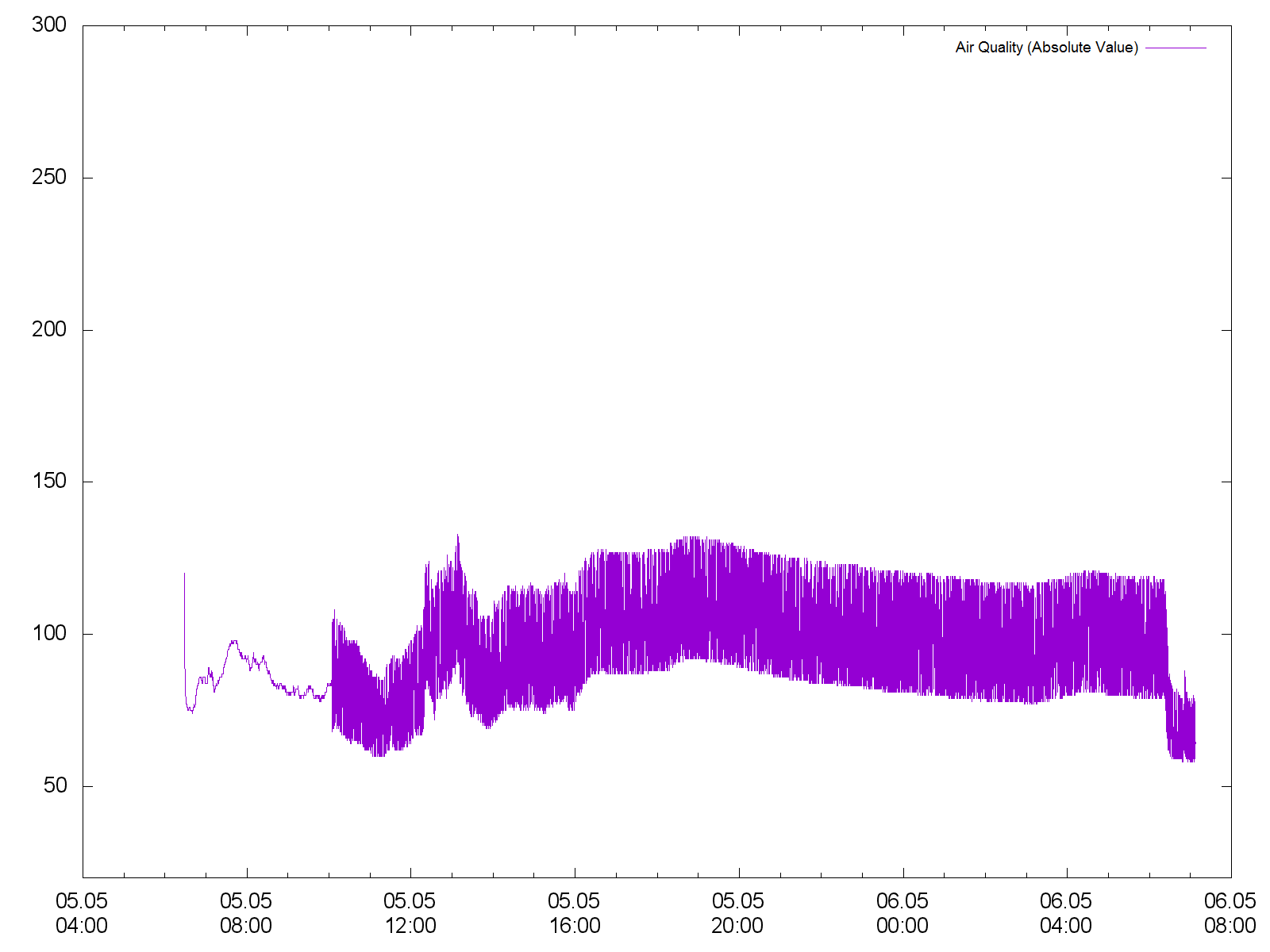 I read the value every 10s and it varies heavily.
Is this expected/normal or should there be a more stable reading as in the first hour? I.e. is the sensor defect or is there a method to get more "reliable" values?
Best regards,
Mike