I have used this service before and have not experienced the problem I am having now.
I can upload Gerber fabrication files ok and also parts list but when It comes to adding the order to the shopping cart a new screen is presented with nothing in the shopping cart.
See attached screenshots.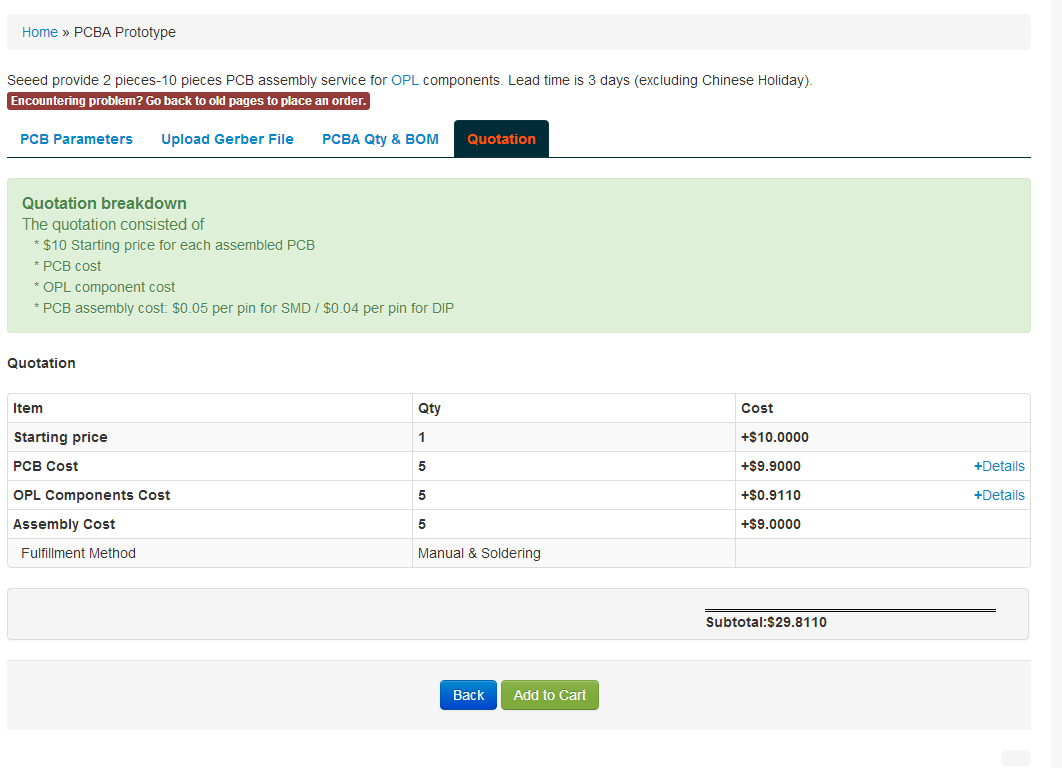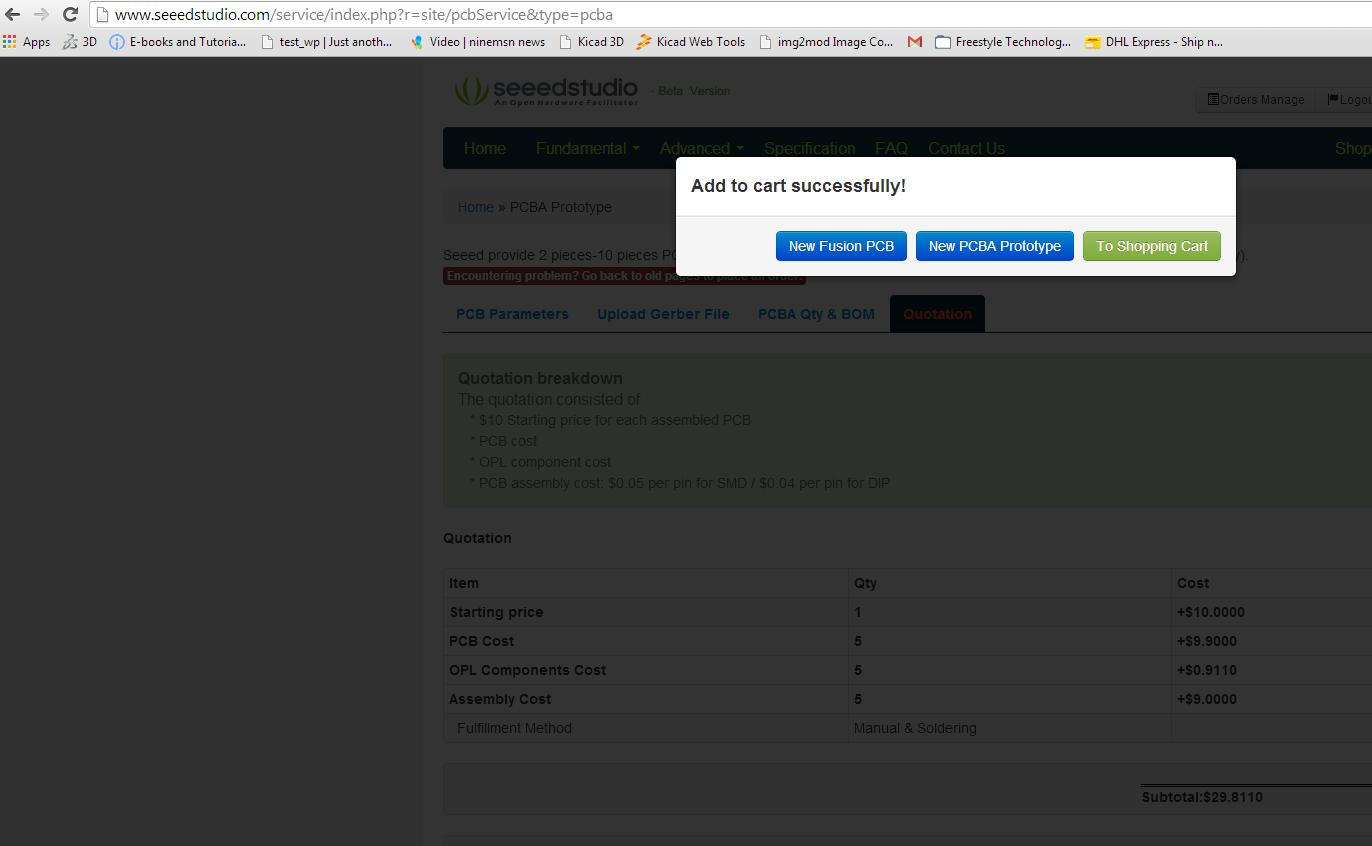 Regards,
Dale