I'm doing a similar project as the link below that uses the Seeeduino XIAO, LCD display and the maxim blood oxygen sensor. I'm a little confused with the circuit connection this guy made.
Link to his project: https://www.instructables.com/Blood-Oxygen-Heart-Rate-Meter/#discuss
Pin 4 and 5 are the actual and the only SDA and SCL on the XIAO, which are already used by the maxim sensor according to his connection summary. But I can't understand how he used pin 8 and 10 for the SCL and SDA of the LCD display? I can't find anything in his code that assigns pin 8 or 10 as an additional SCL/SDA for the XIAO.
Source code can be found at: GitHub - moononournation/BloodOxygenHeartRateMeter: Maxim Integrated MAX30102 Blood Oxygen Heart Rate Meter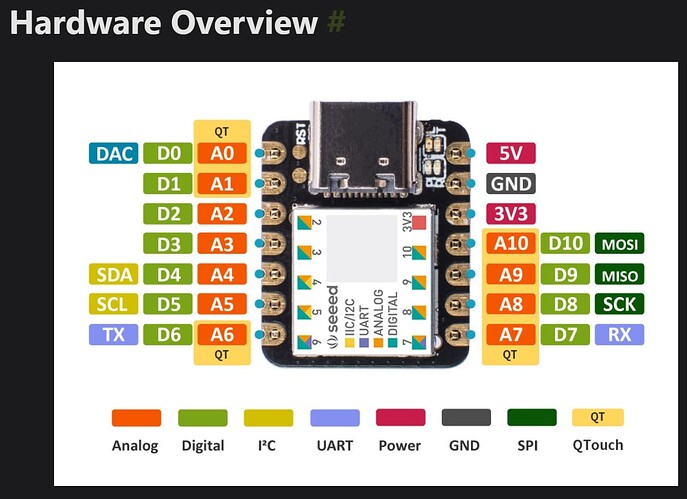 I've read somewhere that two I2C devices (display and sensor) can be connected to the same SDA and SCL pin in parallel with a pull up resistor, but this seems to work differently.
I'm not sure what I missed but I would love to understand how he made pin 8 and 10 as additional SCL and SDA. Any help would be appreciated, Thank you