Hi everybody. I'm currently experimenting with the Rainbowduino. Today I connected it for the first time to my computer with a UartSB to program. It is powered, but I'm getting this with the default Rainbowduino CMD sketch uploaded to the board.
Below are some pictures about what I'm talking about.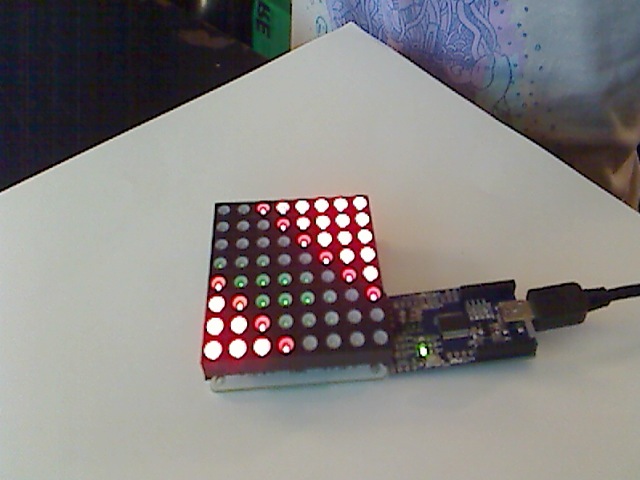 And with a different 8x8 array.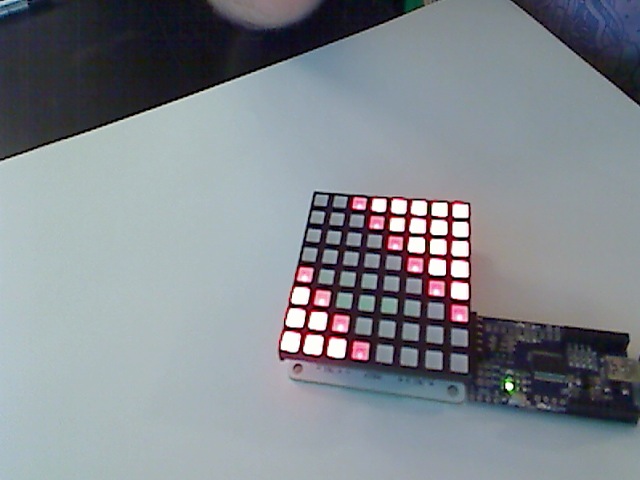 I thought it had something to do with the Rext Pots, but turning them has no effect, I'm still getting the same pattern.
Any ideas?