Those of you who are familiar with Chaihuo community must have noticed that the speakers at the Grow with Community Meetups were usually members in the community. It's a platform that we're building, which is open for all members in the community to share the tinkering stories behind their projects. And if you're interested to share your insights and wisdom at Chaihuo, welcome to give us a hint at info@chaihuo.org with your project info.





So cut to the chase, next Wednesday (Jan 9th, 2019), we'll have another two members in residency at Chaihuo x.factory Abed and Nikos to share the projects that they're working on here.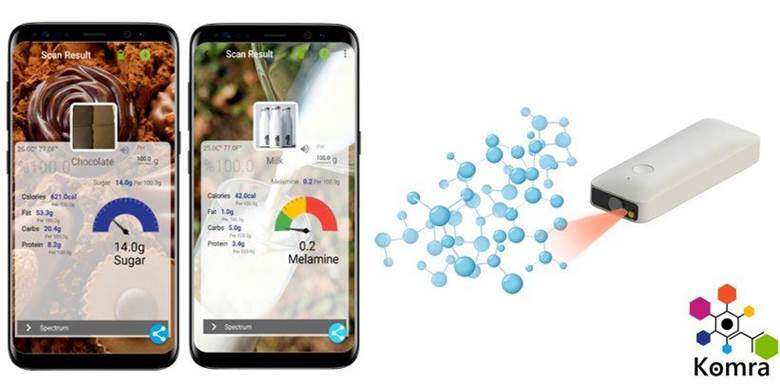 Abed is the maker behind KomraVision, the world's first handheld affordable hybrid-spectrometer powered by AI. It is a device that generates a unique fingerprint for each material you scan. Komra allows users to detect the dangerous Melamine material inside the milk by just scanning it with one press. All results will be shown on mobile screen at real-time. Applications for Komra are endless, you can always build your business app and use it in your industry whenever you need to identify a material or analyze it. KomraVision is creating the next generation of cameras and sensors bringing the hyperspectral imaging with deep learning into consumer devices.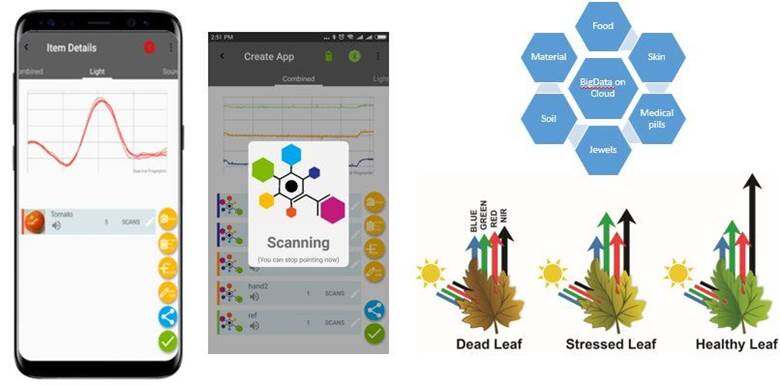 Abed will talk about his journey in building hardware startups between Europe and China. He will give some advices about building hardware lean startup along with a brief discussion.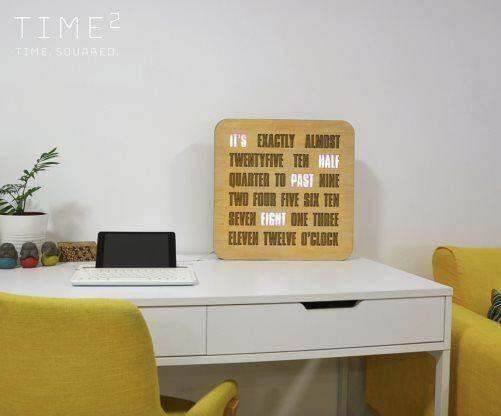 While Abed is sharing about food technology, another speaker Apart Nikos Mouratidis will share about IoT technology and his making story behind this amazing wooden clock the TimeSquare2. Many word clocks spell out the exact time in words e.g. "it's nine thirty-two" but if someone asks you what the time is, most likely, you would say about nine, bang-on half ten or a quarter past six-ish, etc. Our mind's natural tendency for inaccuracy (or plain laziness) makes for easier interpretation. There is no need for minute details – and most clocks are off by a few minutes anyway. The TimeSquare2 simplifies this by using words like "Exactly" and "Almost" to cover a short duration of time and instead of laying out the letters in a grid pattern, presents them as you would typically read them.



[youtube]https://youtu.be/dCYm4Cdy3jY[/youtube]



For next week's Grow with Community Meetup, Nikos will share his story of how he came up of the idea of making a wooden clock, and his experience in developing an IoT project in Shenzhen.





Speakers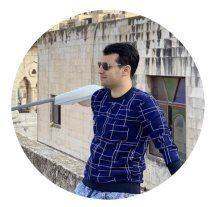 Abed



Abed worked for the last 8 years on multiple science-based projects mainly in opto-electronics field. He has wide development skills in Optics, Software, Hardware and building lean hardware startups. He worked for many years in Europe between Germany, Estonia and Czech Republic before moving to Shenzhen. Abed is also the founder of KomraVision Limited, a company that creates a handheld scanner to detect food contamination and analyze materials on molecular level.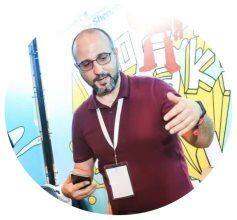 Nikos Mouratidis



Nikos Mouratidis, an expat from Greece and part-time maker. He lives in Shenzhen for almost 2 years and a BSc in Applied Mathematics. He is working as a product director for a greek smartphone brand. What he does is keep finding new smartphone manufacturers, find interesting smartphone models, audit the devices and the factories for quality, negotiate prices and place orders and supervise the customisation of the product to the brand requirements (that includes internal software customisation, external housing customisation, packing materials etc), and take care of product certification for the markets.





Meetup Details



Time: 19:30-21:00, January 9th (Wednesday), 2019



Place: Chaihuo x.factory, B608, Design Commune, Vanke Cloud City, Dashi 2nd Road, Nanshan District, Shenzhen



Sign up: click this link http://www.huodongxing.com/event/8473720755200