I have the Wio Link with the following modules:
Temp and Humidity Pro
Barometer
Air Quality
LED 4 digit display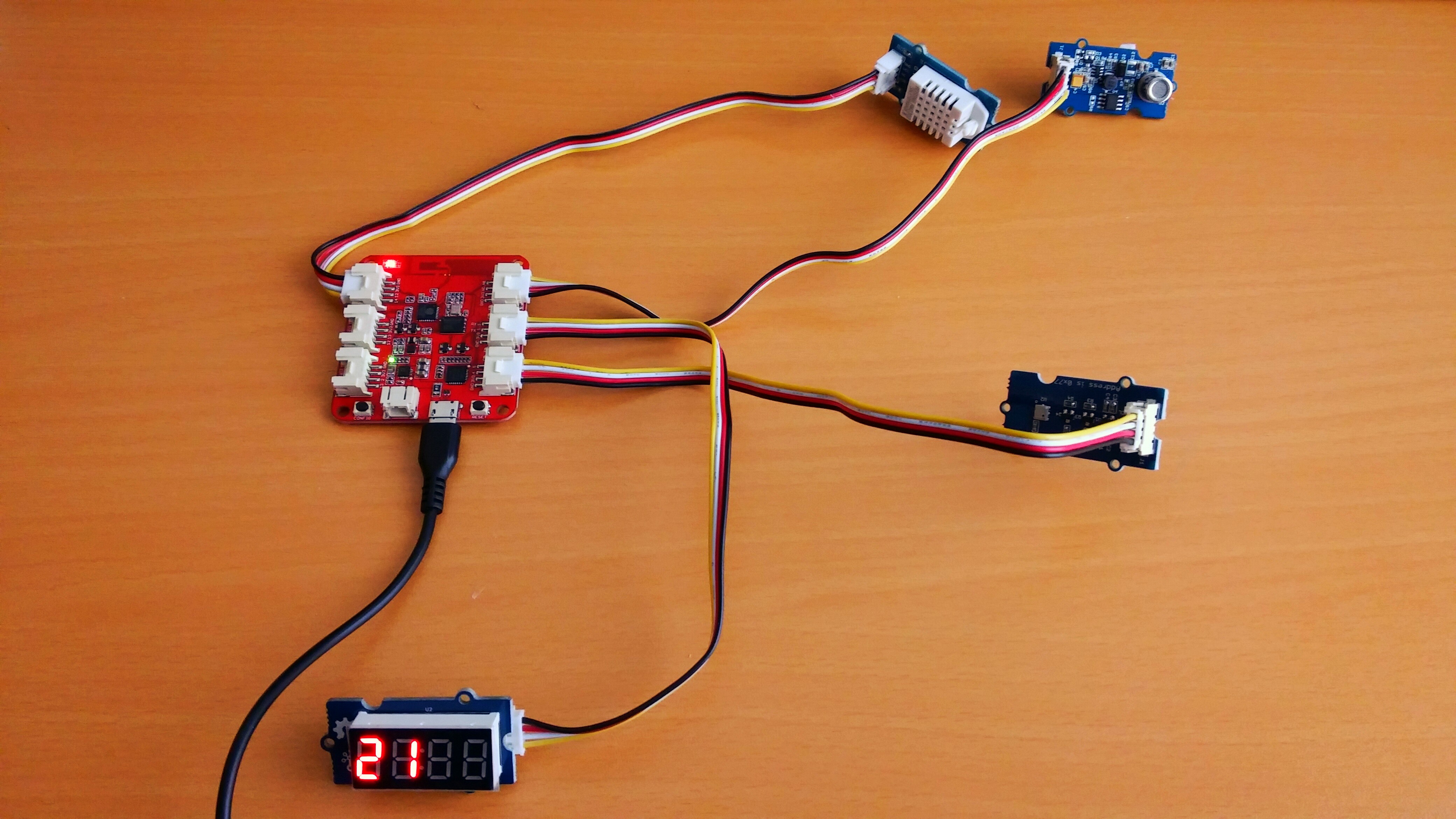 I am monitoring all of the parameters and storing the information in Initial state (initialstate.com/) to see nice historical graph of the sensors.

I am also displaying the current temperature on the LED display (without any coding) by using IFTTT. It's a bit crude but it works, I created 11 recipes (One for each degree between 15 and 25 degrees, you can create more if you want) but my temperature definitely wouldn't go outside this range (15 - 25 degrees) inside my house. Each recipe says:
If sensor value = X, then display X on the LED display by posting to the REST API. Would be a lot more painful to do Fahrenheit though.
Thanks