Hi all.
I'm trying to do the Grove AI person detection tutorial, available in the wiki - Grove - Vision AI Module | Seeed Studio Wiki -
but I'm unable to complete it.
I never see the camera image .
all I have is this: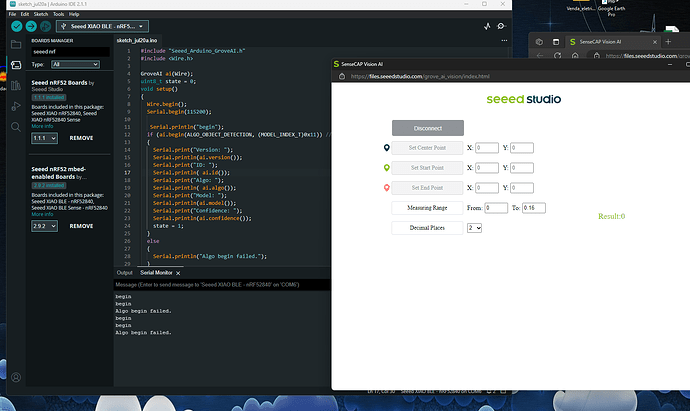 It's the seeedstudio page, but no camera image, just some points and distance measurement APP…
Wha am I doing wrong ?
I've uploaded the firmwares - person_detection_pre_17.uf2 - for the Vision AI Module and the code available for the Seeed Studio XIAO nRF52840 Sense .
Both are connected to the computer via USB-C cable… I just can't see anything…
thank you