Hello,
I am currently using a HP206c grove pressure sensor and while it is on a table, not moving at all, in an office, I get huge variations of mesures (like 3m from one mesure to another…). I do not think that it is normal, as it is written "High Accuracy sensor" I would have thought of a few cm of variations.
I use the demo of the "Grove HP20x" library, downloaded from the Arduino IDE software, demo which is written by SeeedStudio.
The sensor is plugged on a Grove base Shield, connected to an Arduino Uno and plugged by USB on my PC.
Any suggestions?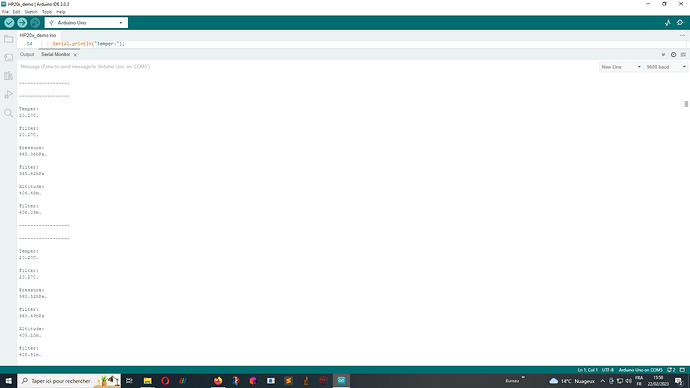 Thank you very much.