Hello,
I downloaded project from here : h t t p s : / / github. c o m / r o b e l i x / n a n i n o
But when I run DRC,Eagle is reporting 78 errors stating that there are overlaps and dimensions problem.
There is no overlaps for sure because ,those wires are connected and they should be overlapped !
I believe those errors are not important but I dot know how to get rid of them

Can I send those files for fabrication?Will manufacturer help me with these errors?
Eventually I would like to by pcbs from link mentioned above.
I am planing to by 10 pcs of these pcbs (10x10cm).
Images and whole project is in attachment.
Kind regards,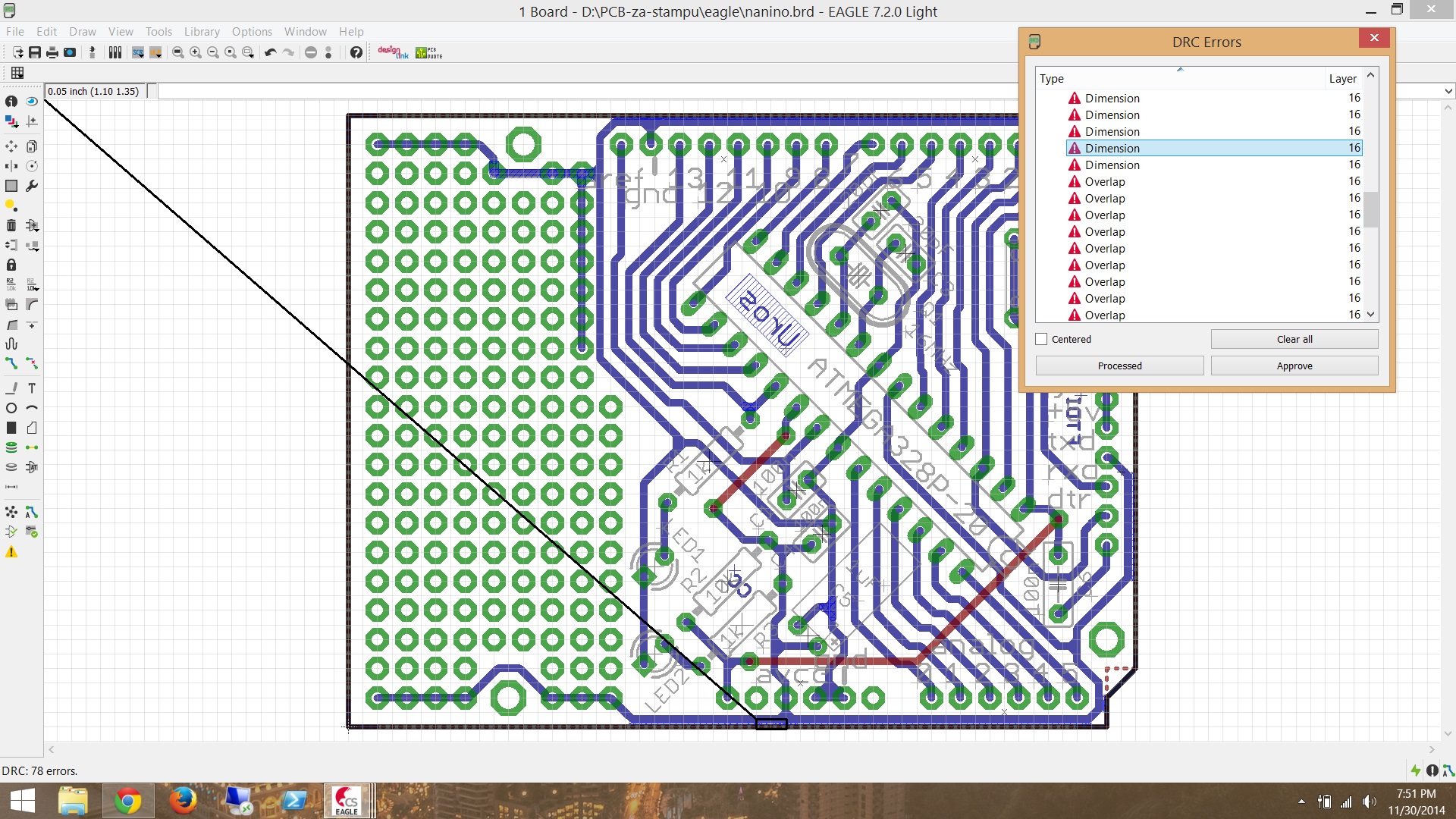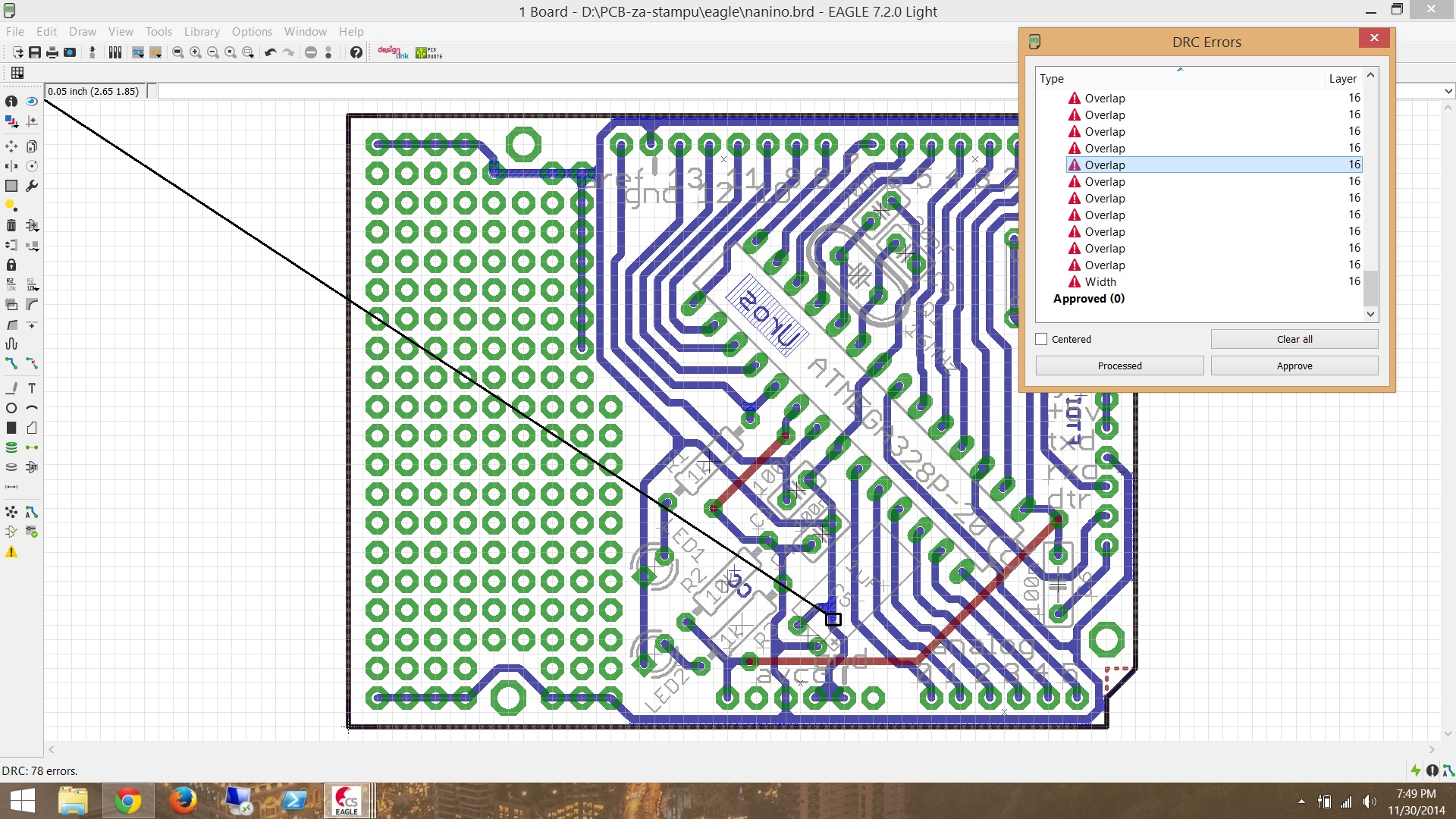 gerber_files.zip (40.4 KB)