Hi,
I want to debugging PlatformIO project in VSCode + J-Link on Windows 10.
When I start debugging, it will automatically break with init().
Next, I execute 'Continue', An error occurs on the USB connected to the Wio Terminal and the debug function does not work afterwards.
Is anyone able to debug with PlatformIO + VSCode + J-link on Windows 10?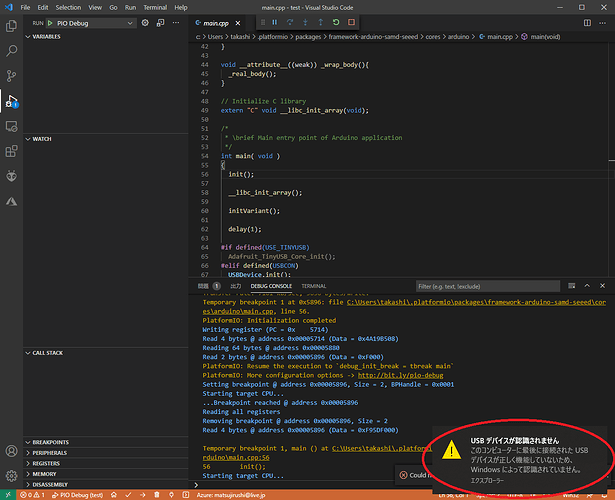 platformio.ini:
[env:seeed_wio_terminal]
platform = atmelsam
board = seeed_wio_terminal
framework = arduino
upload_protocol = jlink
debug_tool = jlink