Hello all,
i´ve a problem with my seeeduino stalker v2.0 and XBEE Series2 Modules.
What i like to do, see (netstructure.png)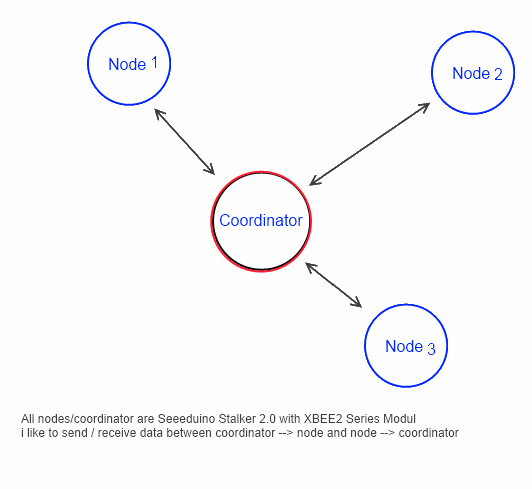 My problem is, if i configure xbee explorer as coordinator (coordinator_config.png)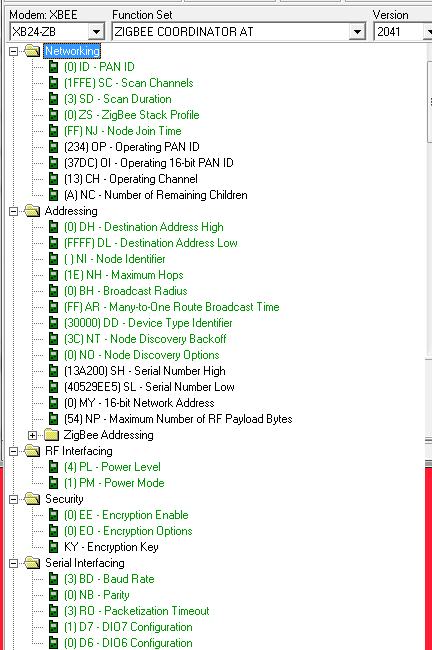 and one stalker as an enddevice (enddevice_config.png)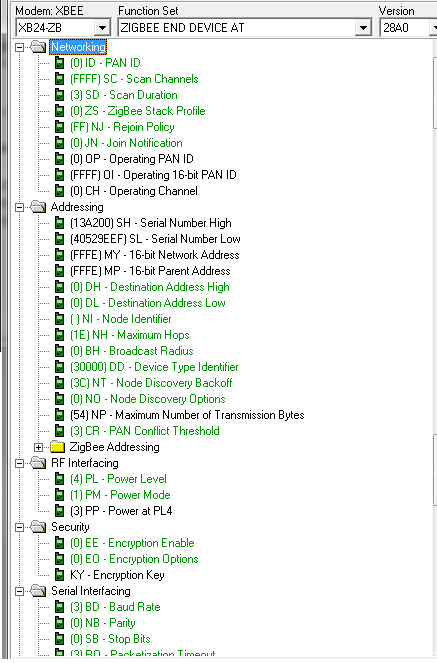 i only can receive data from enddevice. data send from coordinator to enddevice don´t receive at enddevice.
XBEE Explorer is direct connected via USB / Stalker connected via FTDI Breakout reloaded 1.1
Question1: can anyone check my config or post a working ?
Question2: is this right, that i only configure each device once and then use the arduino Serial to communicate ? (at Stalker, i use pin 0 / 1)
thanx for all help
xorand