Here is Grove XIAO Plus - A conceptual design for the Premier Expansion Board for SeeeduinoXIAO. How do you think about it? Which one do you like most?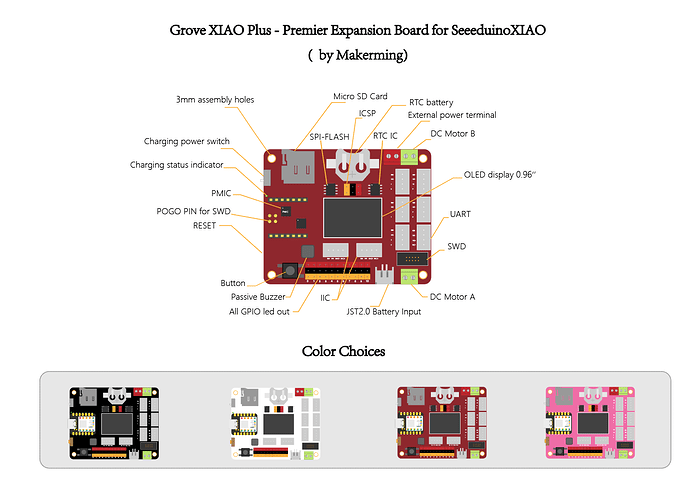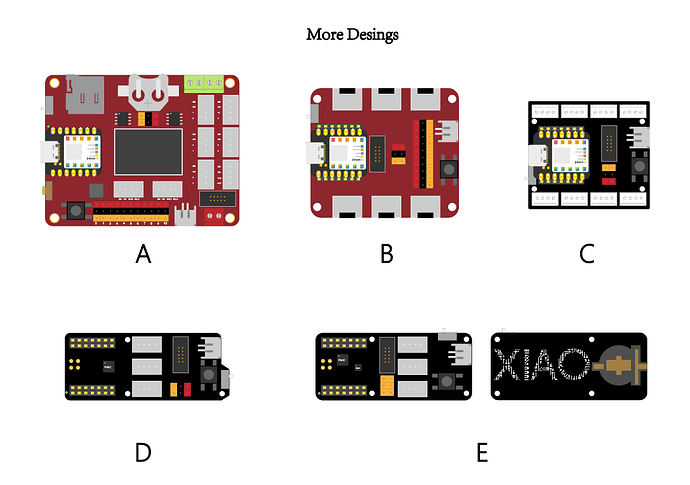 More specifically questions you may help:
Do you think this premier expansion board fits your demands?
Which function do you like most?
Is there anything you want to add or remove?
What would you like to do with Seeeduino XIAO?
Which function do you think you would use frequently and would like to have an expansion board for it?
Do you want a board with more functions with a bigger size, or a tiny board with specific function you need?
Is the appearance and layout design matters for you?
What color do you like?
Your opinion will be very valuable for us since we are always aiming at making products that better fit your requirements.
Welcomed to add any inputs to help us make the product better.