Most tiny microcontrollers (including the Xiao) can't provide a lot of power. So it is common to have an external power supply that runs the power hungry circuit, and provides power to the microcontroller when it is not connected via USB.
From the circuit diagram it looks like there is a diode (D4) blocking current from going from the 5V pin to VBUS, thus meaning it should be fine to have power on the 5V pin while having the USB cable connected.
My circuit will have a Schottky Diode on the +5v line to prevent the Xiao from powering the rest of the power hungry circuit during programming.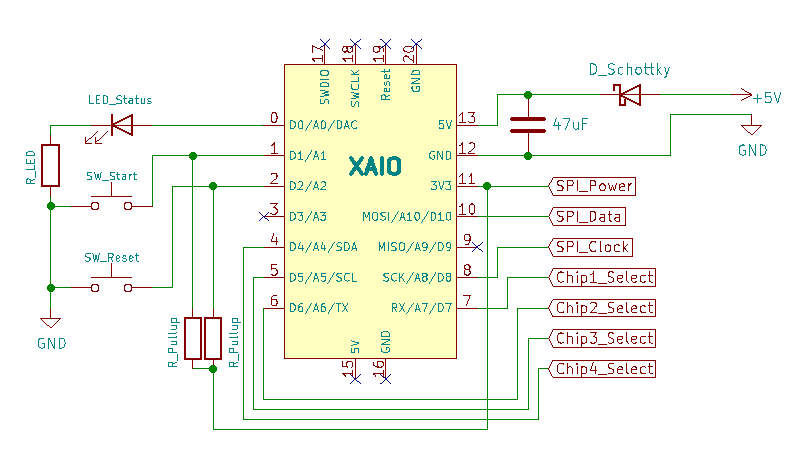 I know this has been asked before, but I wasn't able to find an absolute answer.
Can the Xiao be powered on the +5v pin and be connected to USB to be programed?
If not

can I make a simple USB male/female 'dongle' and not connect the USB power wire thru?