As generous as you have been gifting me an addtiional alu plate for the back of my nano… My Nano is missing a piece on the switch.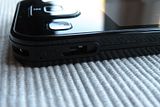 Its a bit of a pain not having it there…
By the way am I the only one that posts here?

ps I have just ordered a Seeduino. (order no 5505) could you drop the missing part in there?