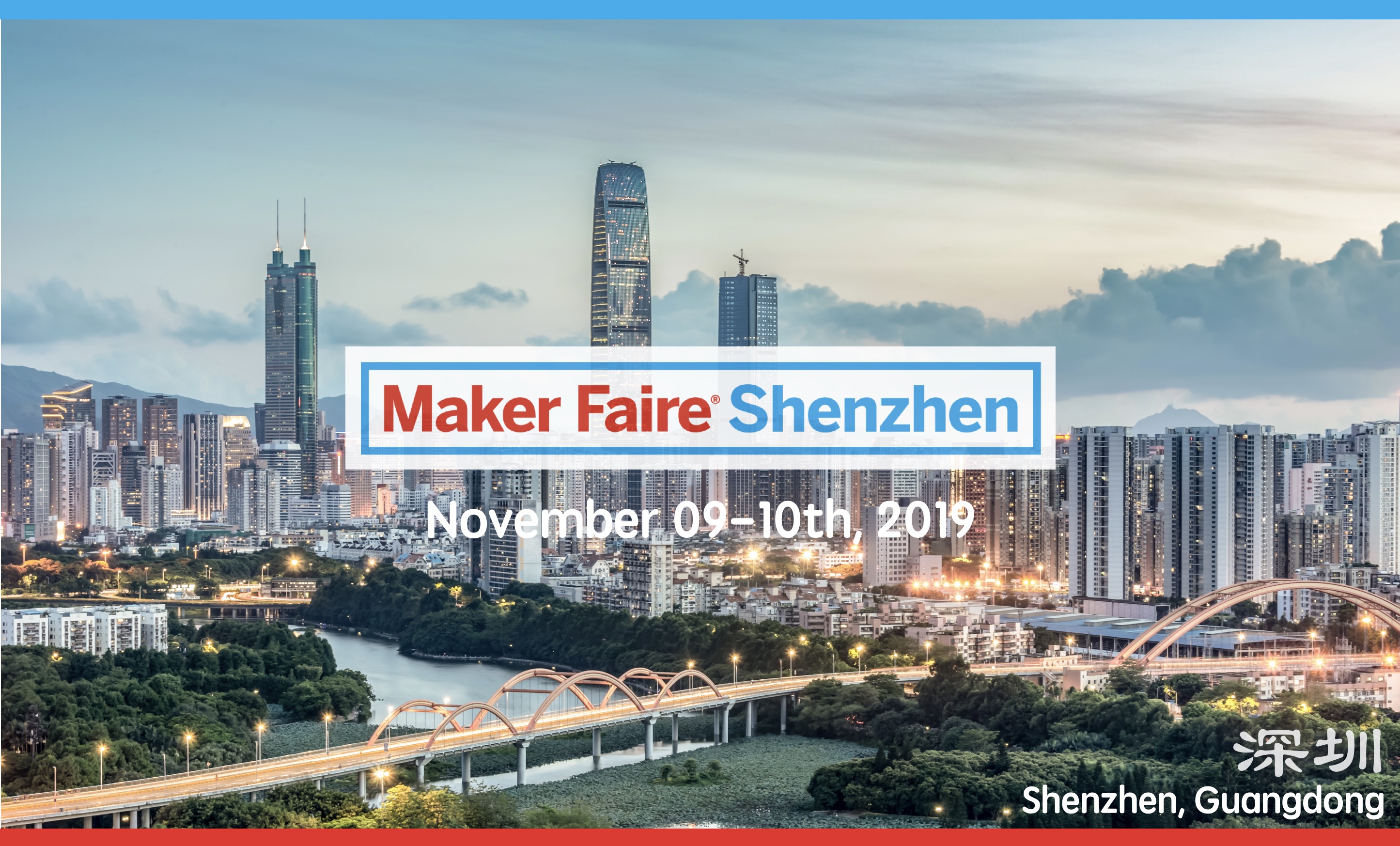 Shenzhen Speed has earned itself a lot of good words because of the many legendary achievements brought by the fascinating speed in this city. Last year, it took us 20 days to put together a Featured Maker Faire in Shenzhen. However, the downside of the rush arrangement is that we did not leave much time for international community members to prepare for the trip to Shenzhen.
So, this year we'd like to take a more suitable pace instead. In this way, you can prepare for your trip in advance, no matter you'd like to participate as an exhibitor, speaker, workshop instructor or visitor!
As Maker Faire Shenzhen has been recognized as an interface for the global community (especially for the hardware innovation communities) to China's abundant supply chain ecosystem, this year we'd like to build a stronger tie between maker pros from all over the world and the local industries, with the theme of "to the heart of community, to the cluster of industry"!
And a bigger surprise is our call for makers is now open
, apply for a spot at Maker Faire Shenzhen 2019 that you would love to show & tell your awesome projects and your tinkering stories.
The event is free
for individual exhibitors and small teams
. There is a nominal
booth fee of $2000 for startups who wish to sell products at the event. Established companies are encouraged to apply for sponsor booths
which will include sponsor benefits (We'll update sponsorship package later).
For this year's events, we are going back to the heart of the community and connect to the cluster of industries by organizing Maker Faire in three cities. Stay tuned for updates for the other two faires.
No matter you are an artist, an engineer, a DIYer, an inventor, a startup, a tech company or anything in between, welcome to join us! Come show the awesome things you create, tell the inspiring stories of your undeniable passion for making. We sincerely and officially invite you to join us at the 8th Maker Faire Shenzhen, adding vitality, creativity and awesomeness to the community!
website :
http://www.shenzhenmakerfaire.com/2019 ... -industry/